OVERVIEW
As stated in the ISO 12931 multi-layered solutions are needed to successfully combat counterfeiting. Holograms combined with other technologies are a very good option for many organizations. Pagemark provides a full array of anti-counterfeiting solutions based on holographic technology.
Why Pagemark?
Counterfeiting of branded goods continue to rise globally 1-2% annually
Some countries blackmarket and counterfeit goods account to over 50% of the products sold
Brand managers continue to seek attractive packging anti-countefeit technologys as the consumers identify with logo'ed holographs
Serialization is becoming a requirement for a variety of horizontal and vertical markets
Benefits: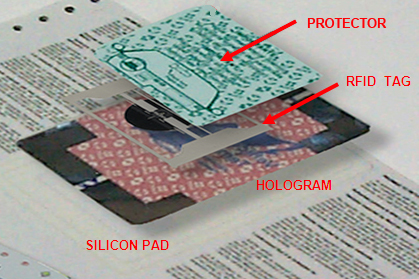 Pagemark and our partners offer patented holography which support serialization for unique identification
Hologram applications span many security and non-security uses globally
Document tampering is minimized by providing quick and easy optical validation by officials in the government or private sector
Consumer brand awareness is increased by colorized or other logos embedded into the hologram.